To watch us dance is to hear our hearts speak.
– Hopi Indian Saying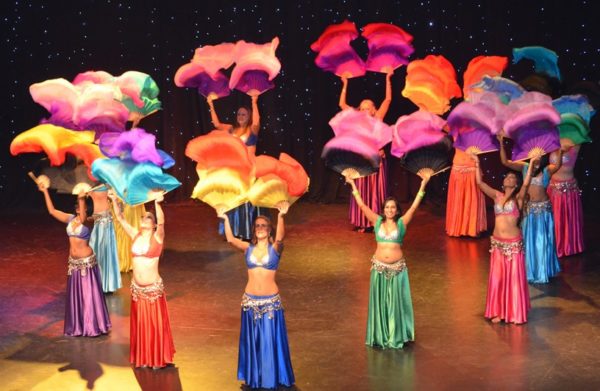 Maya Dance Company have a professional troupe of dancers that captivate any audience with a wide selection of exciting choreographies, wonderful dancing, intriguing props, bright imported Egyptian costumes, and big smiles!
The Maya MEdance class was established to concentrate on performance skills, stage work, big stage choreographies and Solo performance work – MEdance stands for Middle Eastern Dance, and also "ME" as in each dancers personal journey and growth through dance. The Maya MEdance troupe are proud to have won group sections in the SADTA belly dance competitions.
Most of the Maya MEdance troupe have travelled to Cairo to train with Master Teachers and to enjoy the experience of dancing in Cairo, which has given the dancers an intimate experience with the origin and true heart of Belly dance.
The Maya MEdance group have also had on-going extensive training with Senta and have attended workshops with international dance teachers. They are also encouraged to enter competitions and to continually grow as dancers and performers.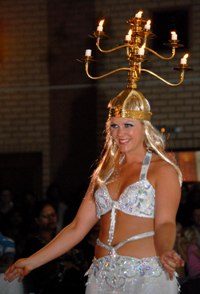 We dance and/or teach at all types of functions:
Moroccan/Arabian evenings
corporate functions
birthday parties
kitchen teas and Mendhi parties
baby showers
special Egyptian wedding performances
wellness days
children's birthday parties
teambuilding events
Maya Dance Company is also big on charity, and have danced or done fundraising for HOLAH baby home, The Robin Hood Foundation, The Open Door Crisis Centre, Tafta, Reach for a Dream, the Open Air School, the Durban North Catholic Church, retirement villages, dance-a-thons for children with cancer, ESMA – the Egyptian society of Mercy to Animals, the Sunflower Fund and many more
Please Note: Maya Dance Company does not perform for men-only functions.
The Maya Performance group have danced at The National Middle Eastern Belly Dance Festival in Joburg, the National Belly Dance festival in Cape Town, International Oriental Dance Festival in Cape Town – both Gala evening and fringe, The Hilton Arts Festival in 2008, KZN Women in Business, International Belly Dance Day in Cape Town, Wellness Days, Body and Mind Festivals, SADTA Latin and Ballroom Competitions, Moyo Restaurant, Yossies Restaurant, Suncoast Casino and Entertainment world, Miss Belly Dance South Africa competitions, Corporate functions – including Shape Magazine, MTN, Conlog, Crawford College, Pelican, Gomma Gomma, Natal Wholesale Jewellers, Afrox, KKS, Franke Kitchen systems, Afrox, KZN Women in Business and many more.
Please contact Senta to put together a package for your function!
Maya Dance Company also offers corporate team building! Contact Senta for more information.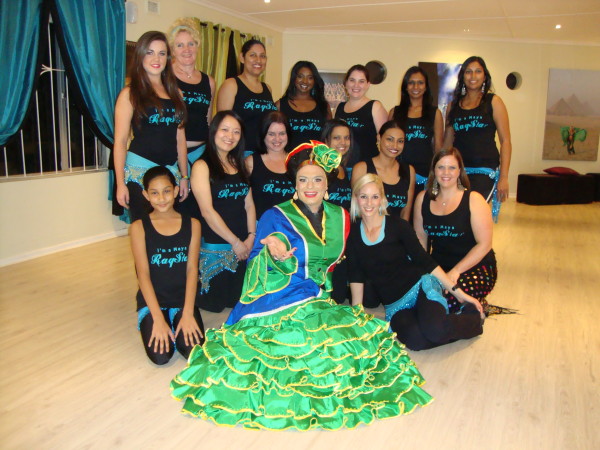 Senta and Maya Dance Company are proud to have been invited to perform in the SADTA's production of Shall We Dance since 2006, at the Elizabeth Sneddon Theatre and The Playhouse in Durban. Firstly as Maya Dance Company, and then as part of the SADTA group "Raqs Arabia" since Senta opened the Shall we Dance troupe to other studios in 2013.
Maya Dance Company are proud to have achieved wonderful results in Miss Belly Dance South Africa ®™ competition in Johannesburg in 2009, 2010, 2012, 2013 and 2015.
Maya Dance Company dancers have achieved successful results as soloists and groups in SADTA belly dance competitions.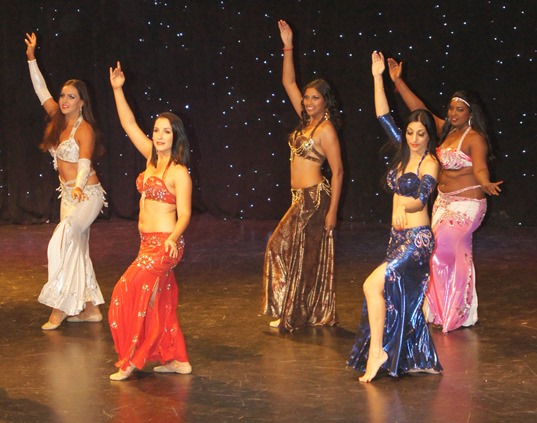 The Maya performance Group were invited to Perform in Raqs Mahrain in Cape Town in March 2010. A belly dance show spectacular, with guest artist ANSUYA from USA, and Professional dancers from CPT. Senta and Lucille were invited to perform in Belly Dance Fantasy in Johannesburg in October 2010, featuring Bozenka from USA, and top SA dancers. The Maya Performance group also performed with Yasmina of Cairo at the iZulu theatre in June 2011 and in the Belly Dance Yalla show with Bozenka and Karim Nagi from USA in April 2012. Senta was invited to perform in The Gala Opening for the International Oriental Dance Festival in Cape Town in 2010, and again with the Maya Performance group in 2011, Maya Dancers have also performed at the IODF fringe for many years. Dancers from Maya Dance Company were selected to perform with Yasmina of Cairo and Mohammed Kazafy in Rohr Masr! – a unique Belly Dance Show in 2013. In 2016 and 2017 Maya Dancers had unique experiences of dancing in Cairo, Egypt.
Maya Dance Company has presented 12 Studio shows since 2006, 4 of which have been co-presented with Floorcraft Latin, Ballroom and Line Dance Studio. Since 2011 these shows have been at the iZulu Theatre, Sibaya, with approximately 100 dancers taking the stage for each show, to audiences of 500-800 people per show.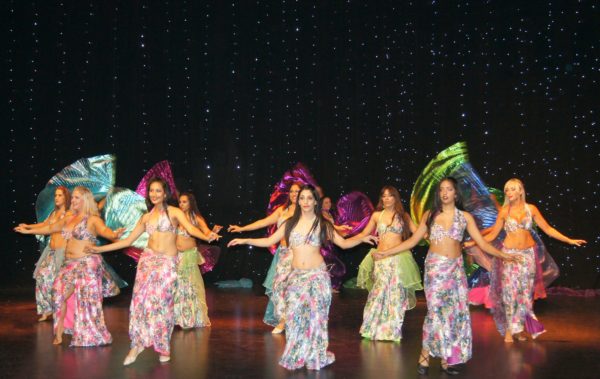 Performance training
Senta offers performance training courses and private lessons drawing from her extensive training and experience in performing skills, emotional and mental preparation, presentation, costuming, choreography and interpretation, bringing out the best in all dancers! Contact Senta for more information on performance training.